Sean O'Malley will finally get his turn at the UFC's bantamweight top-five when he takes on former champion Petr Yan at UFC 280 in October.
Order UFC 284
Alexander Volkanovski and Islam Makhachev, the top two pound-for-pound fighters in the UFC, will clash at UFC 284 on Feb. 11. Order the PPV now to watch the champion vs. champion fight live on Saturday.
Since his time on Dana White's Contender Series, Sean O'Malley has looked like he has what it takes to deliver behind the brash talk. However, other than a brief setback against Marlon Vera and a disappointing no-contest recently against Pedro Munhoz, O'Malley has not delivered against the level of competition his talent would suggest he face.
He will now step up in a big way against Yan, who most fans believed was the best bantamweight in the world until losing a close fight to new champion Aljamain Sterling just this past April, and will now be looking for a comeback.
As one would expect, the former champion opened as a fair favorite over the young upstart. The first lines to hit oddsmakers' radar had O'Malley at +210 to Yan's -250, however, since then, they've swelled a bit as Yan is now a -300 favorite and O'Malley a +200 underdog at MyBookie.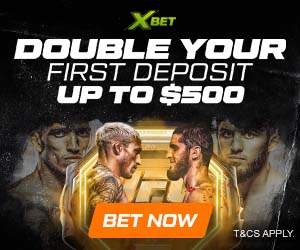 What this means is that a $100 bet on O'Malley has the potential to return a profit of $200, while it will take $300 put on Yan to win $100 in profit.
So far, we have Sean O'Malley look like the real deal. He is fast, long, and slick and seems to have the kind of fighter's instincts that make someone stand out from the pack. However, he hasn't come close to really showcasing these skills against the caliber of Yan, who has an extensive background in boxing, grappling, and Muay Thai with a UFC championship already under his belt.
Here are the opening odds for the pair's last five fights:
Petr Yan's last five fights
vs. Aljamain Sterling (L): -350

vs. Cory Sandhagen (W): -300

vs. Aljamain Sterling (L): -145

vs. Jose Aldo (W): -240

vs. Uriah Faber (W): -265  
Sean O'Malley's last five fights
vs. Pedro Munhoz (NC): -250

vs. Raulian Paiva (W): -330 

vs. Kris Moutinho (W): -500

vs. Thomas Almeida (W): -250 

vs. Marlon Vera (L): +185
Braeden Arbour
Braeden Arbour is an aspiring journalist out of Ontario, Canada. He is a recent graduate of Trent University, with a black belt in Karate and a blue belt in Judo. He has also been an avid fan of MMA for the last decade.