How the Hickman Brothers created a network of next-generation superstars
Israel Adesanya, Alexander Volkanovski, and Petr Yan are three of the UFC's most recent breakout stars.
In 2019, Adesanya continued his remarkable rise to MMA stardom, becoming the undisputed UFC middleweight champion just 602 days after signing with the promotion.
Volkanovski defeated 3/4 members of MMA's 145-pound Mount Rushmore, smashing through Chad Mendes at the final event of 2018, before beating Jose Aldo and Max Holloway via decision in 2019.
While Yan is yet to compete for a UFC title, last year alone "No Mercy" bullied two of bantamweight's trickiest puzzles in John Dodson and Jimmie Rivera before annihilating an over-the-hill Urijah Faber.
The trio has risen from very different backgrounds; aside from their UFC success (and Volkanovski's frequent trips to Adesanya's City Kickboxing team), there isn't much that connects the kickboxing prodigy, the former rugby league star, and the Russian bogeyman.
But alongside others like UFC Auckland main-event winner Dan Hooker and fan-favorite Brad Riddell, as well as Muay Thai star Loma Lookboonmee, Mairbek Taisumov, and IMMAF amateur champion Muhammad Mokaev, the trio have all worked alongside two of MMA's most under-the-radar success stories of the past few years.
Such is the brilliance of George and Frank Hickman that without the need for fanfare, applause or fame, they have been responsible, in at least some capacity, for the growth of some of the best fighters and prospects today's MMA has to offer.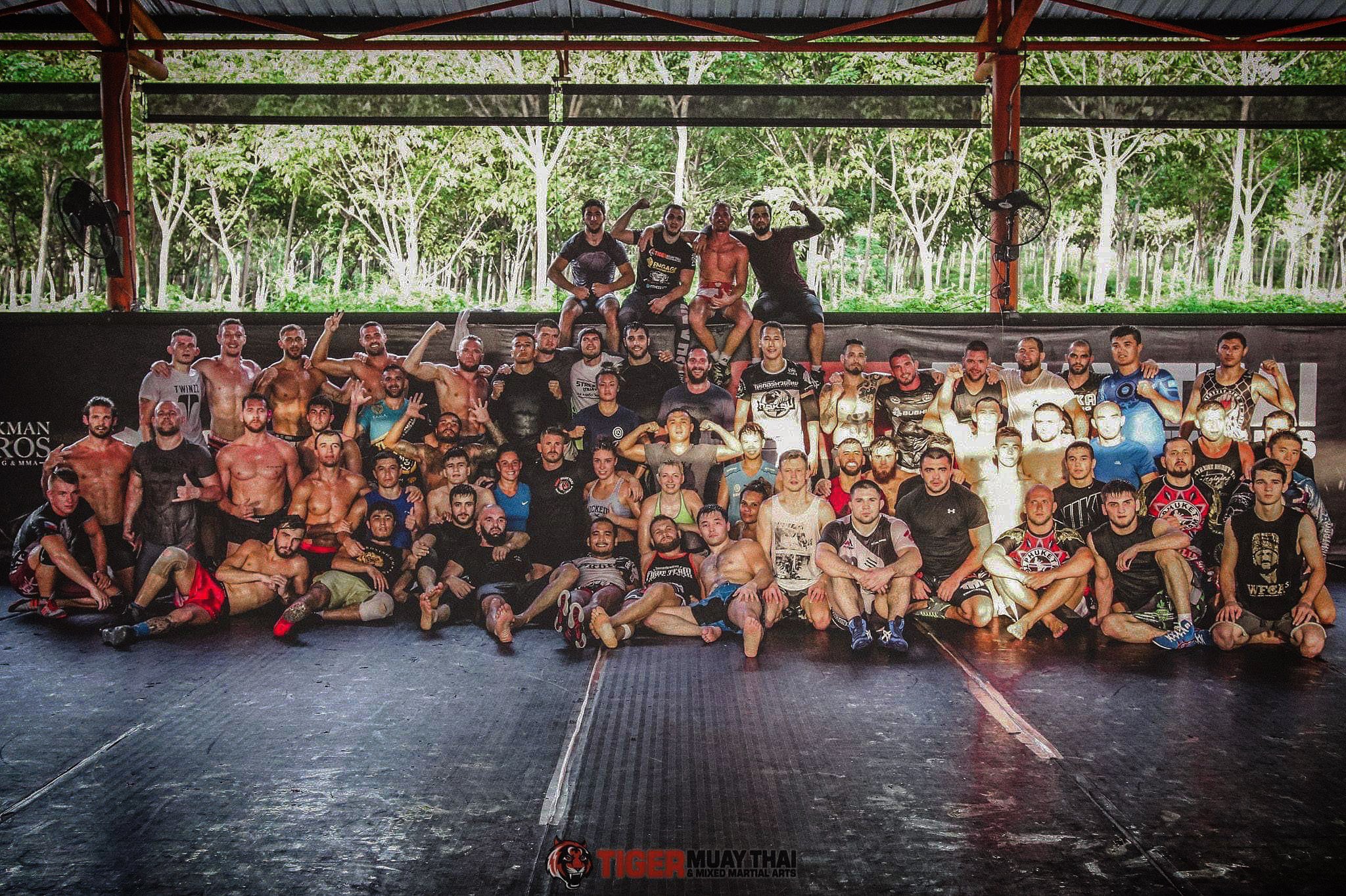 Primarily based out of Tiger Muay Thai in Phuket, where George is Head MMA Coach and Frank is Head Wrestling Coach, the Hickman's have put together a resume that rivals even MMA's most senior coaches extraordinarily quickly. The brothers have also formed an excellent relationship with City Kickboxing in New Zealand and have worked alongside Eugene Bareman in developing the brightest generation of Oceania-based fighters ever.
The beginning of Hickman Brothers Wrestling
Originally from Castle Hayne, North Carolina, the Hickman Brothers' early background offers little in the way of surprises.
Both were successful wrestlers at high school, with the older George becoming a three-time state champion and four-time national finalist and the younger Frank posting a high school record of 201-23 and collecting two regional titles along the way.
This success led to both attending Bloomsburg University in Pennsylvania where they wrestled at a D1 standard. Per the Tiger Muay Thai website, George was ranked in the Top 20 nationally during his senior year and placed Top 10 in the university national freestyle tournament, while Frank was seeded 9th at the NCAA Championships during the 2012/13 season.
Following their time at College, George and Frank would move to Atlanta where they embarked on very different careers. George looked to turn his stellar wrestling credentials into a professional MMA career, and between 2011 and 2016 would amass a record of 9-3 in promotions such as DEEP, Phoenix FC, and Bellator. In contrast, following graduation, Frank transitioned into the 'real world' and embarked on a career in finance. It didn't last.
In 2014, George made the decision to move his entire life across the world from Atlanta to Phuket, Thailand, planning to train at Tiger Muay Thai for just a year. Instead, while continuing his professional career George's visit became permanent as he ascended the ranks of Tiger Muay Thai's coaching staff quickly, initially replacing Brian Ebersole as assistant MMA Coach before taking over from Roger Huerta as head MMA coach in 2016. George would fight one last time after taking over (a split decision victory over Matt Sayles at Phoenix FC) in December that same year, before unofficially concluding his career as a fighter to focus on coaching.
In 2017, as George's coaching career started to take off, Frank got the itch to fight again. In a 2019 interview with John Hyon Ko of The Body Lock, the younger Hickman sibling discussed this realization and what happened next.
"There aren't many people who compete in wrestling after high school," Frank said. "They just go into the real world and start families with their white picket fences. For me, I still wanted a taste of it without needing to compete. I knew when I was done in college, I was done, but then I coached a bit at Appalachian State and realized this was something I enjoyed and so we kept it rolling.
"George and I had a vision; Hickman Brothers was our vision. He took a while to convince me, but I put the car on Craig's List, and it sold faster than I thought. The rest is history."
Frank headed to Phuket in 2017 and Hickman Brothers Wrestling was born.
Working in the trenches
It goes without saying that striking coaching in Thailand is both extensive and outstanding.
On the Tiger Muay Thai website alone, there are 31 coaches devoted exclusively to Muay Thai and many more focussed on other disciplines including boxing and kickboxing. In contrast, the ground-game receives far less attention in South-East Asian gyms. Fortunately for the Hickman's, this provided a golden opportunity and as detailed by Frank, the brothers seized it with both hands.
"Wrestling in South-East Asia was virtually vacant when we arrived, so we had the perfect setup," Frank said. "It was a vision we had, a dream we had, that we could really do this MMA and wrestling thing; we have the fighters to do it, we have the setup to do it. I guess that's how it started. We just caught on and it became a reality.
"We complement each other well and for me, it's awesome to coach with Frank on a daily basis; whether it's the beginner's class or our professional class or even if we're just watching film and game-planning, we're living the life."
Though their coaching career remains very much in its infancy, the Hickman's have already shown a knack for developing meaningful and lasting relationships with the fighters they work with. Outside of the immense skill and knowledge both men possess and share, it is clear fighters continue working with the Hickman's because of the friendships they create; whether Thai strikers or Russian grapplers, the Hickman's are loved by their fighters, and the opposite is also very much true.
"I've always said I can get along with anybody, you know, you put me in a room with 20 strangers and within 10 minutes, they're my boys," Frank said. We train guys from so many different backgrounds, and I'm not here to change what those guys do. I'm just here to help where I can and show them a few things along the way. Or if not, I can just be a workout partner and I'm cool with that too."
That the Hickman's are both still around their physical prime presents a unique dynamic between coach and fighter; while most coaches are restricted to holding pads or rolling at half-speed, the Hickman's are able to spar, grapple and roll with whoever, whenever. In Frank's experience, this not only allows for their relationship to develop swiftly but also allows for more thorough coaching.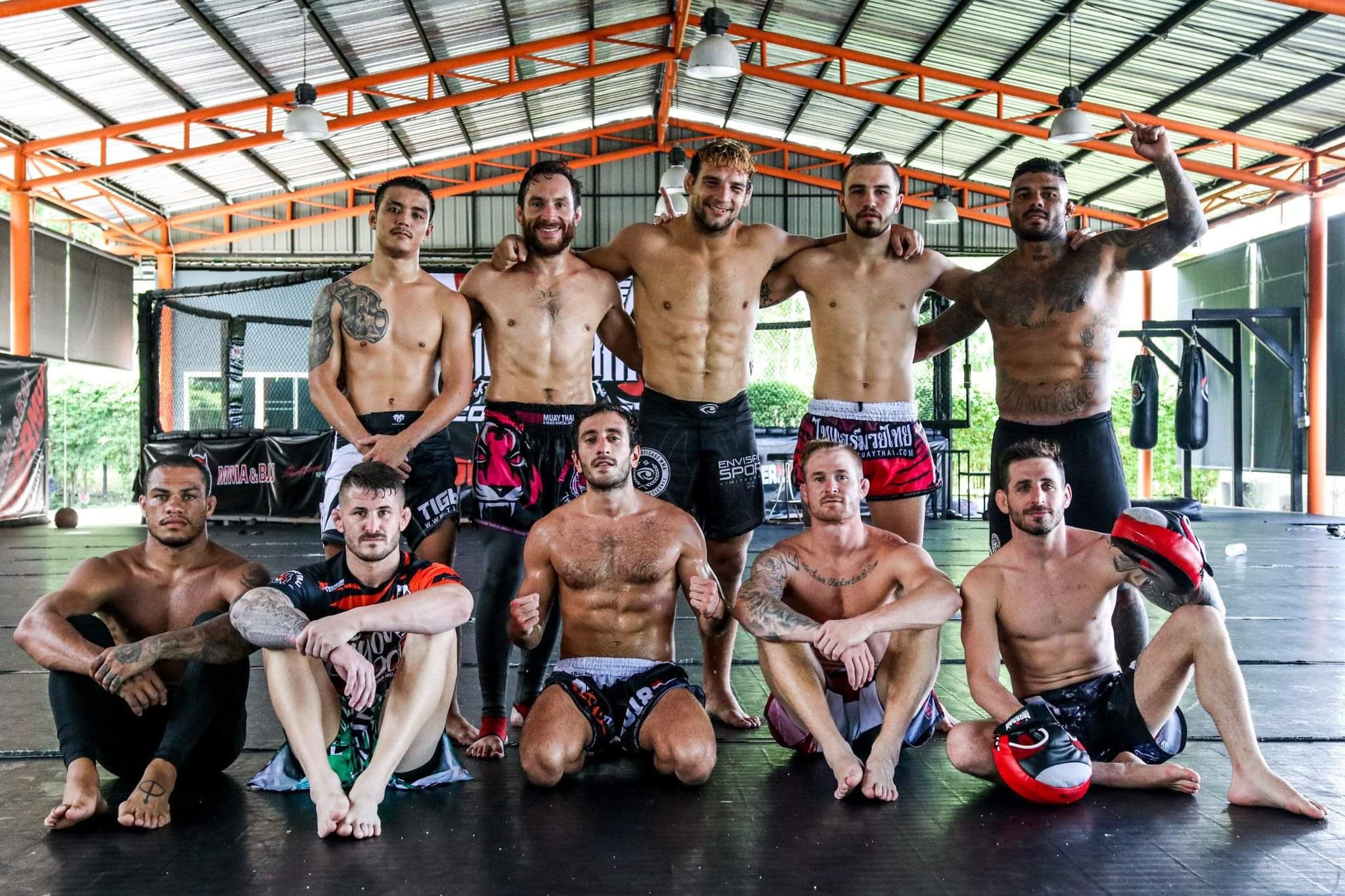 "From my experience, you've got to get in the trenches with them," Frank stated. "It's easy to sit on the side, but when I wrestle guys like Tai Tuivasa and Tyson Pedro, it's the same as when I wrestle with Alex Volkanovski or Mairbek Taisumov.
"I do the same amount of work for one as I do for another; I'll get in the trenches and grind it out with these guys and that's how you earn your stripes and earn their trust. You have to be unselfish."
"I can tell them where they feel good and where I feel vulnerable, so you get the best of both worlds. I open up my arsenal to them and I don't hold anything back because when I was at college, I didn't like giving my secrets away and, in the end, it bit me. Now, I don't leave any stoned unturned."
An Auckland adventure
As the Hickman's established themselves in Thailand, another opportunity opened up nearly 6000 miles away in Auckland, New Zealand.
Eugene Bareman, head coach of the now-famed City Kickboxing gym, needed wrestlers.
More precisely, Bareman needed anyone who could help him and Andrei Paulet, City Kickboxing's wrestling coach, improve the ground-game of the gym's elite strikers and having caught wind of the growing reputation of the Hickman's, Bareman contacted Frank.
"Eugene asked me to come down and help Andrei, the City Kickboxing wrestling coach," Frank said. "My sole purpose was wrestling. Working with Volk and Adesanya is great and I loved it. The striking over there is the best in the world and to get in there with those guys is great."
Frank's role was simple: wrestle. Wrestle with anyone, at any weight, at any time.
"They wanted me to just wrestle and it was about making suggestions and helping where I could," said the younger of the Hickman brothers. "I don't want to step on other people's toes, but I also want to give them my best. I know Volkanovski a little better, and he just works so hard. If you pick him up and slam him down eight times, he's standing up nine times. He won't go away.
Those three weeks in City Kickboxing, I learned so much not just about striking or wrestling, but also about coaching and being around Eugene for three weeks helped and opened my eyes to so much."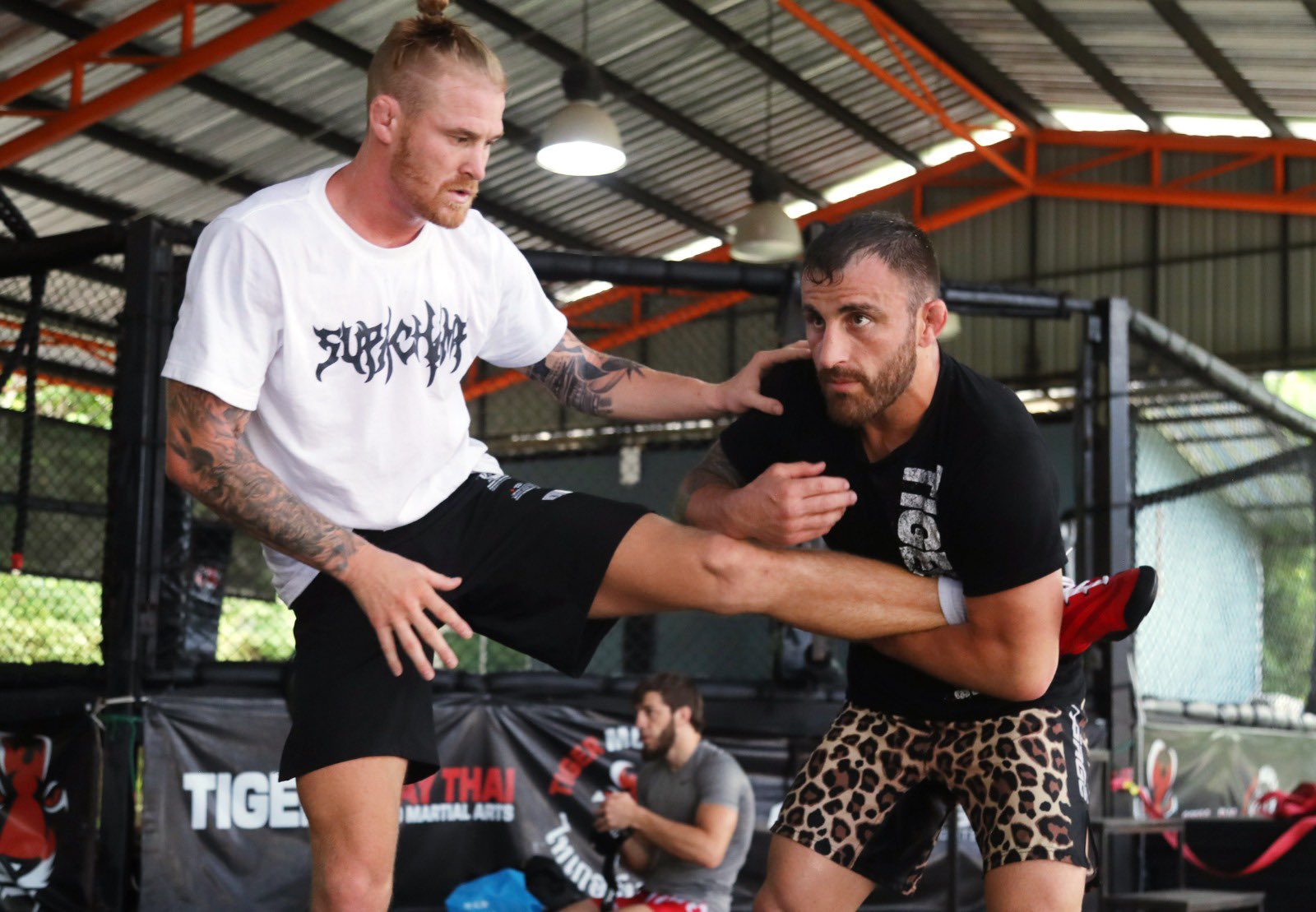 Since the relationship between the Hickman's and City Kickboxing started, Bareman's fighters have gone from strength to strength. Israel Adesanya became the UFC's undisputed middleweight champion and Alex Volkanovski (not strictly a City Kickboxing athlete) overthrew Max Holloway at the top of featherweight, while Dan Hooker and Brad Riddell have made impressive strides at 155-pounds.
The strides that these fighters have made in their ground-game is in no small part due to the work of the Hickman's. As Adesanya and Volkanovski look to consolidate their own status as kings of their divisions, wrestling threats to their reigns, in Yoel Romero and Zabit Magomedsharipov, are immanent. If "The Last Stylebender" and "The Hulk" are to be successful, then the expertise and wisdom of both brothers will undoubtedly be invaluable.
No rest for the wrestlers
The success of the Hickman's can be summarised by their end-of-2019 schedule, as outlined by George in another 2019 interview with John Hyon Ko.
"We were both at UFC 236," George began. "Then I went to UFC St. Petersburg, then Singapore for ONE Championship. Then I was in Abu Dhabi for Abu Dhabi Warriors and then in Bangkok for ONE again. That was all within one month, or five back-to-back weekends.
"More recently I was in Japan for RIZIN, then Kansas City, Missouri, for Invicta and then UFC the next day in Chicago with Frank. Occasionally we run into each other on the road!
"It happened at UFC 236 in Atlanta; Frank was with Israel and I was with Khalil. We're both really busy and Tiger has a lot of fighters come in and The Hickman Brothers are training a lot of good people."
It's taken a while, but the Hickman's are finally where they want to be; traveling the world, coaching MMA's best and brightest talent and winning far more than they lose.
But the job is far from done yet, and longevity at the top of MMA's coaching ladder is needed before the Hickman's are considered two of the truly great coaches. This is something both brothers are well aware of, and they are confident that the success they are currently enjoying isn't just a short-term thing.
"Anything worth doing takes time," Frank said. "We're not where we want to be yet, but it just took time to get the ball rolling and to get our names out there. I guess now our craft speaks for itself right now."