How can the UFC resurrect the flyweight division (and why they should)?
The UFC has always sold itself as the place to witness the best mixed martial artists in the world.
And while for many this marketing catchphrase was taken as gospel (leading plenty of fans to turn a total blind eye to any non-UFC mixed martial arts), it remains clear that the biggest MMA promotion in the world still has some way to go before it can, without doubt, claim to be the exclusive home of the best.
Such is the beauty of MMA that good fighters can come from anywhere, in any shape and any size; Russian promotion ACA's current crop of lightweights is among the best divisional rosters in the sport today (both in terms of depth of talent and standout brilliance) while RIZIN's current stable of 135-pounders and the recent wave of Oceania-based fighters taking over the sport further demonstrate this.
This is why, when the UFC began cutting flyweight fighters in late-2018 and early-2019, fans were some combination of worried and angry; worried for what it meant for the long-term future of the division, and angry because in the departure of fighters like John Moraga, Wilson Reis, and Dustin Ortiz, some of the promotions best mid-ranked fighters had been shunned to free agency.
Following Deiveson Figueiredo's win at UFC Norfolk, the throne at 125 pounds remains vacant and the future of the flyweights unclear at best. It would be incredibly easy for the UFC brass to conclude the 'flyweight experiment' and focus resources on the promotion's money divisions, and there are likely a great number of fans who would accept and praise such a decision.
But the UFC should persist with the 125-pound division, not just because flyweight offers a far greater number of technically excellent fights than other divisions (a fact admittedly lost on most), and not just because retaining the weight class is morally the nice thing to do. But instead, because the UFC simply can't claim to be home to the best if the best are elsewhere.
It also wouldn't require that much effort, especially when compared to the promotion of many other fighters on the UFC's books.
Here's how they do it.
Step 1: Promote the flyweights
The UFC star-making machine has churned out countless 'big-names' over the years.
And while the ability to talk trash and sell fights is important for the half-a-dozen or so fighters who reach pay-per-view draw status, good fights, excellent performances and octagon success matter most, and flyweight certainly doesn't have a shortage of that (for a breakdown of some of the best UFC flyweight fights, check out The Fight Site's article doing just that).
In the two men who contested UFC Norfolk's title fight, fans witnessed two of the greatest flyweights ever not named Demetrious Johnson or Henry Cejudo. Benavidez, alongside the likes of Yoel Romero and Chad Mendes, remains one of the few truly elite fighters to never win a UFC title and while that accomplishment will likely (and sadly) elude "Joey Two Times" for the rest of his career, a small segment of fans will remember just how good Benavidez was in his prime.
Despite his failure to make weight, Deiveson "God of War" Figueiredo is another excellent fighter and the UFC's failure to market the spectacularly violent Brazilian is baffling (he has a red streak in his hair and throws spinning sh*t, that's usually enough for most fans). Provided Figueiredo can get his hands on the title and the division remains alive, the reign of "Deus Da Guerra" could be enormously fun; what's more, it could be exactly what the division needs.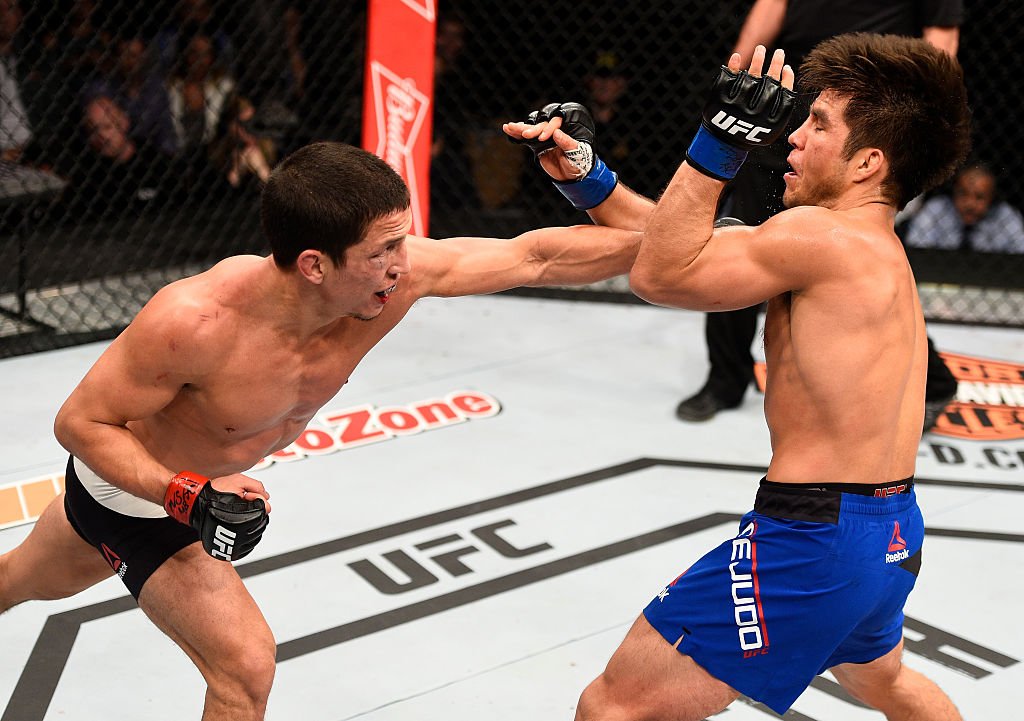 Outside of this, the flyweight rankings are home to some of the most technically elite fighters in the UFC today. Jussier Formiga is perhaps the best jiu-jitsu specialist turned mixed martial artist, having developed a particularly well-rounded set of tools with an especially good outfighting game. Alexandre Pantoja possesses serious power for a flyweight and aside from tough losses to Figueiredo and Dustin Ortiz has been excellent during his UFC tenure.
Brandon Moreno has looked somewhat resurgent since returning to the UFC octagon in September last year, and Kai Kara-France, Askar Askarov and Raulian Paiva represent some of the most interesting prospects the division has to offer.
Further, the myth that 'flyweights don't finish fights' holds little weight. Since the start of 2019, 40% of fights at 125-pounds have been concluded via stoppage, just 5% behind the entire UFC's 2020 finish rate of 45%. In 2020 alone, when compared with light heavyweight and heavyweight combined, flyweight finishing rates aren't far behind and when compared with all women's divisions combined, flyweight finishing rates are 17% higher.
Sure, the division is slightly thin in talent, but what do you expect after the flyweight exodus that took place not long ago (and the eight fighters mentioned are still capable of putting on far better fights than a vast portion of the UFC roster, regardless of their scarcity and stature).
The UFC doesn't have to turn the flyweight division into the promotion's biggest overnight, nor do they have to inject millions of dollars into its fighters, but some effort would go a long way with fans and is likely all that's needed. Between the UFC 'super-couple' that is Joseph Benavidez and Megan Olivi, the mad violence of Deiveison Figuereido and Tim Elliott and the international appeal of names like Kai Kara-France, Askar Askarov and Jussier Formiga, promoting the division shouldn't be rocket science for the UFC's marketing gurus.
What's more, it's probably a damn sight easier than boosting the reputation of Jon Jones' next middleweight-journeyman opponent.
Step 2: Bring back our boys
The UFC's flyweight exodus shunned some excellent fighters to smaller promotions across the globe.
As the first out, Jose Torres and Jarred Brooks found new homes in Brave and Bellator respectively and are both undefeated outside the UFC. More recent cuts Wilson Reis, Dustin Ortiz and John Moraga have not yet fought since they were cut from the promotion while Magomed Bibulatov has since made his debut in the shark tank that is ACA's flyweight division. Sergio Pettis also joined Bellator, although his choice was a product of free agency and not through less amicable means.
Losing the likes of Reis, Ortiz and Brooks (although the latter has done his best work at strawweight and would unlikely return at 125-pounds) led to a massive decrease in both talent and competitiveness in the division. While all had arguably reached their ceilings in the UFC, they were all also defeated by generational talents in Demetrious Johnson, Henry Cejudo and Joseph Benavidez, and are still capable of putting on excellent fights on Fight Night and pay-per-view cards alike (if losing to the very best was grounds for being cut, the UFC roster would be very thin indeed).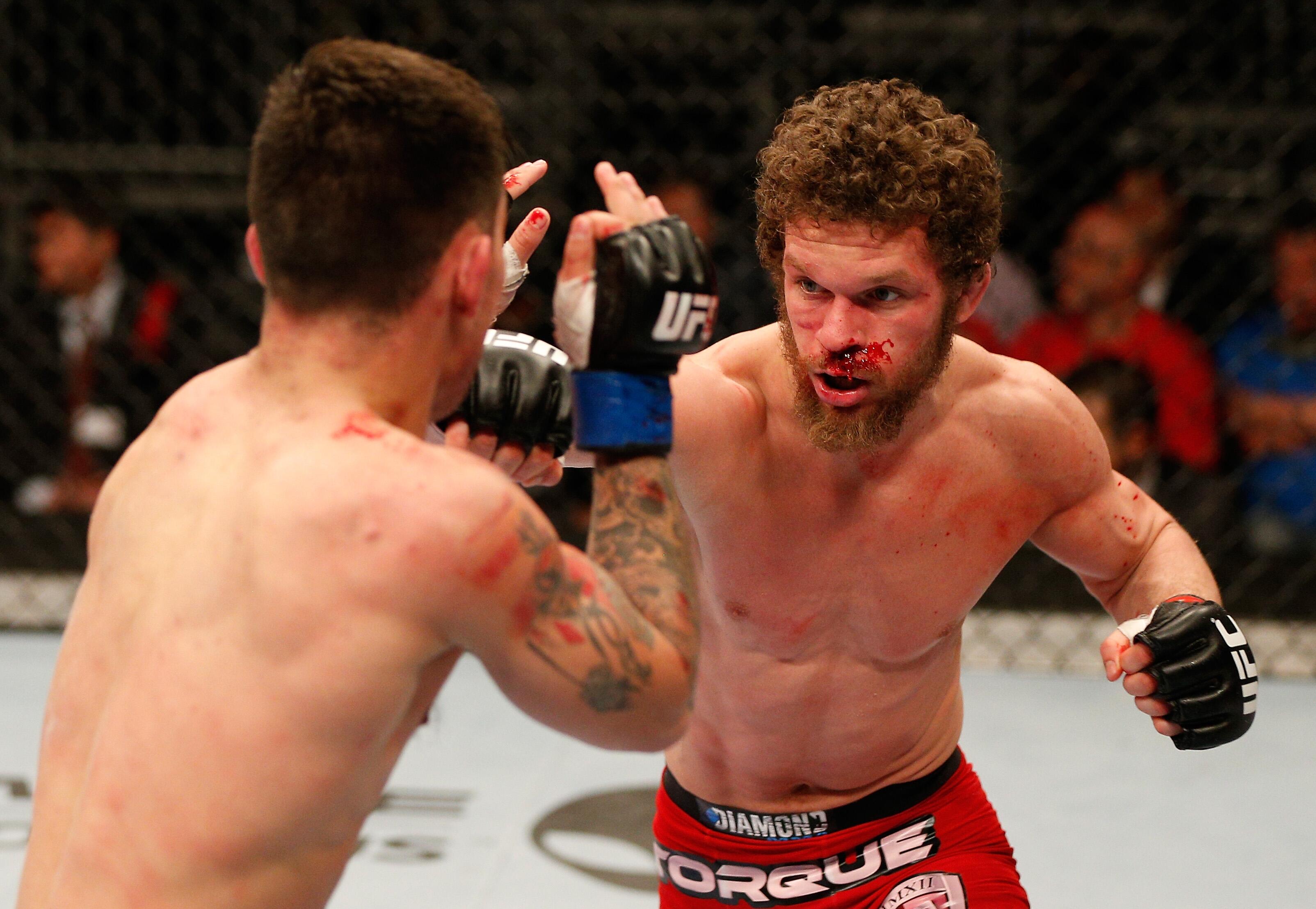 For a division to work successfully depth of talent is needed, not just to supply a consistent stream of contenders but also to provide entertaining fights outside of championship bouts. Sure Kai Kara-France, Matt Schnell and Rogerio Bontorin are good fighters, but why settle for less when you could have far more elite 125-pound talent, and provide a far broader range of fights.
With Dana White claiming last year that the division was here to stay (to be taken with several grains of salt), re-signing the recently cut talent would not only obviously improve the talent pool but it would also show a genuine commitment to the divisions long-term stability. It's optimistic, but those fighters deserve to be in the UFC and many have worked too hard to not compete at the highest level.
Will this actually happen? Probably not. But after Brandon Moreno was re-signed late last year, one could be forgiven for getting hopeful about a flyweight comeback.
Step 3: Resources and research
If you're the UFC, with three major publicized avenues to look for fighting talent (in The Ultimate Fighter, Dana White's Contender Series and Lookin' For a Fight), and it is clear that one particular division is slightly thinner on personnel than all the others, do you: 1) begin scouting for fighters in that weight class and start including them in reality shows to boost their reputation or 2) totally ignore their existence and focus on already-saturated divisions.
Kidding aside, the UFC has an incredibly extensive network for finding, developing and promoting young, talented fighters. Between TUF and DWCS (albeit to a far lesser extent) as well as partnership deals with the likes of M-1 Global and Cage Warriors, there is literally no reason why flyweight talent should be a rarity in the UFC.
Beginning with DWCS, there have been 145 fights in the show's history. Of those, just 11 bouts were contested in the men's flyweight division and only four fighters who appeared in those bouts remain signed with the UFC (as well as Casey Kenney who now operates at 135 pounds). While the UFC continue stacking their most packed divisions with sub-par talent, they ignore a weight class that deserves and requires an injection of fresh blood.
The story continues with TUF, with just one season of the reality series devoted to the flyweight division won by Tim Elliott who was previously on the UFC's roster. Despite the series being contested less than four years ago, just five fighters from that season remain signed with the UFC; what's more, the show's goal, to find new title challengers at 125-pounds, was missed as just one of those fighters has contended for the belt.
Outside of the UFC's own 'self-sufficient' talent search, there is no shortage of flyweight fighters to sign. Partner organisations boast names like Samir Faiddine (Cage Warriors champion), Aleksander Doskalchuk (M-1 champion) and Senzo Ikeda (Pancrase), while larger promotions like ACA and ONE offer some excellent options; of particular note are Zhalgas Zhumagulov (Fight Nights Global champion), Azamat Kerefov, Mansur Khatuev (both ACA), Joshua Pacio and Yosuke Saruta (both ONE). There is also plenty of North American talent, ranging from Canada's Malcolm Gordon and LFA champion Brandon Royval to Nick Catone MMA veteran Sean Santella and Zach "Fun Size" Makovsky.
In most other divisions, the UFC is pretty great at staying up to date with MMA talent and this is due to some combination of the successful scouting and development of fighters. Yet for some reason, they have been unwilling to use this exact same strategy for the flyweights, instead letting talent flock to regional promotions, and it is not clear why. As the biggest promotion in the world, the UFC have no shortage of pulling power; they just have to use it with more tact and patience instead of blowing everything up at the first sign of trouble (as per Demetrious Johnson traded for Ben Askren).
Flyweights will want to join the UFC and can be successful there. They just need time and a chance to actually shine, instead of being shoved behind the watching-paint-dry entertainment that is UFC heavyweight action on the prelims.
Since its conception in 2013, the UFC flyweight division has been home to some of the best fighters to grace the promotion. Unfortunately, they all lived in the same era as Demetrious Johnson who dismantled their every attribute and eclipsed any of their accomplishments.
UFC flyweights aren't actually bad. They were just dominated by one of the greatest fighters to ever live.
Many fans would do well to remember that.